ALL CAP GROWTH
Equity Investment Strategy
With a "Top/Down" thematic approach, we follow economic trends to develop investment themes. The majority of stock returns come from proper sector allocation. We do a "Bottom/Up" fundamental analysis to choose the best stocks. Typically our clients will have 20-25 stocks in each portfolio, representing a variety of themes, sectors and market capitalizations.
Portfolios are individually customized to accommodate client personal risk tolerance.
Fixed Income Investment Strategy
We purchase Corporate, Municipal, and Government Bonds as well as Preferred Stocks, depending upon the interest rate environment and the needs of our clients.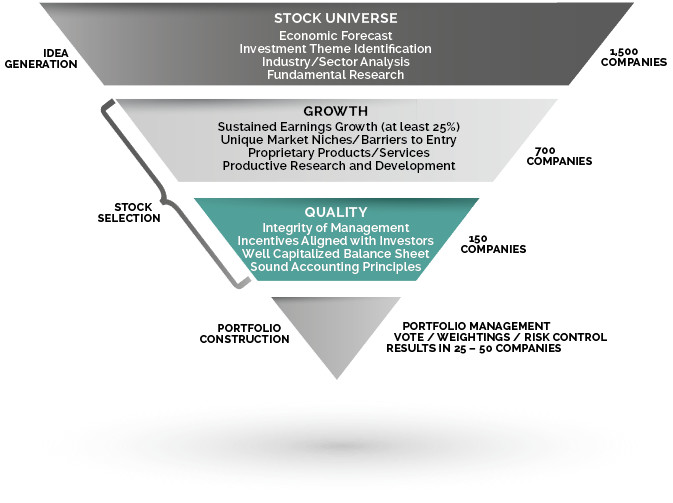 Macro-economic strategic theme development.
U3RlcCUyMDE=
Fundamental analysis of issues that match our strategic themes.
U3RlcCUyMDI=
Establish valuation targets for each investment.
U3RlcCUyMDM=
Use technical analysis for entry and exit points.
U3RlcCUyMDQ=
Build and monitor each portfolio according to clients' investment policy.
U3RlcCUyMDU=